What Are The Best WordPress Themes Available [Episode 28]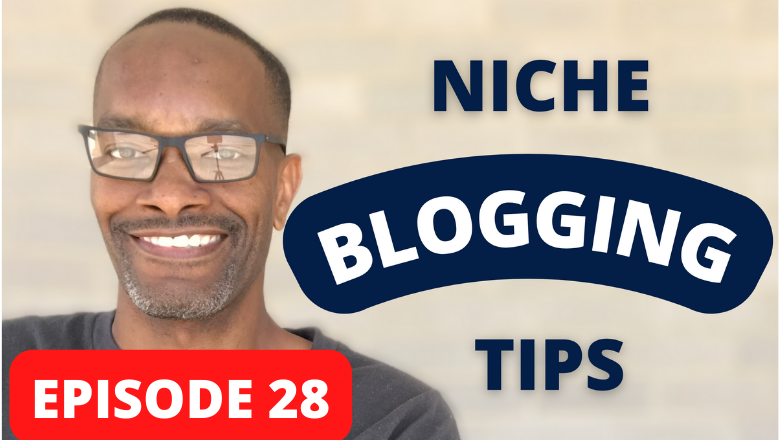 In this Episode 28 of the Niche Blogging Tips Podcast, we discuss the best WordPress themes available on the market. We break down what you should look for in a WordPress theme, and we also share some of our favorites. WordPress has been around for more than 10 years and it is still going strong with over 70 million websites using it as their CMS. WordPress has a huge library of themes that can be used for different purposes. The WordPress themes mentioned are great for content creators, entrepreneurs, or any digital marketers. You can find out more about these themes by listening to the podcast.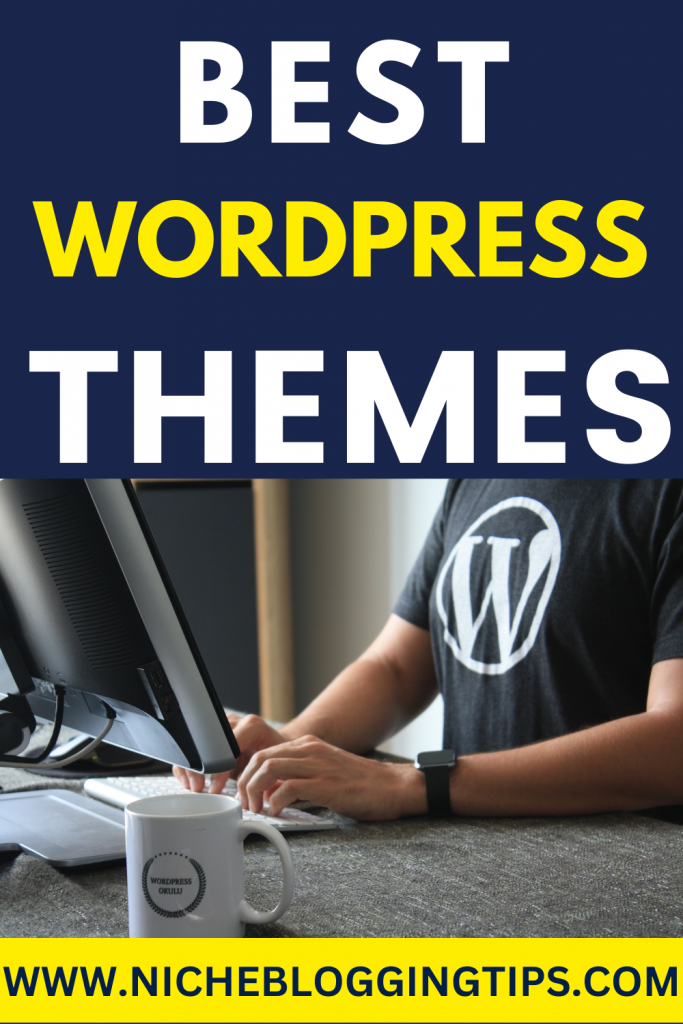 Resources Mentioned In Episode 28
Resources To Help Bloggers  [Find Themes Here]
Leave A Rating And Review On Apple Podcasts!
Episode 18   Episode 19   Episode 20   Episode 21  Episode 22 
Episode 23   Episode 24   Episode 25   Episode 26  Episode 27
In this episode of the Niche Blogging Tips Podcast, we're going to talk about one of the best WordPress themes available here in Episode 28. Stay tuned.
Welcome to the Niche Blogging Tips Podcast where we help you start and grow a successful blog. And now your host, Andre Vaughn.
We put together a resource page for a lot of the things that we don't talk about in our episodes, make sure you check that out. It has things such as ebooks, audio books, which are for sale. Also, it has things with different affiliate links, that helps us pay the bill. So make sure you check this out, it's at nichebloggingtips.com/resources, that's nichebloggingtips.com/resources.
Different WordPress themes, give the entire look of your blog, a cool, cool appearance. And when a visitor comes to the blog, that's, you know, that that's what they see, they see the design, and all the bells and whistles and all that they you know, people they love to see nice, clean websites, you know, nice clean them this, we're going to use them interchangeably websites blog, but people want to see that. And we wanted to put together episode on one of the best WordPress themes. And this is all opinionated, this is my opinion. I'll go through a list here, and I'll talk about each one there's about how many I have on my list of about five or six actually have six on here, four of them, I'm gonna get into real heavy, the other two, not so much. But I will make mention of them.
The first one on my list is Elementor, the Elementor theme Elementor. It's a WordPress builder. And a built in a built in, it has built in hosting, it has tons of features, I'm gonna leave a link in the show notes for each of these so you guys can check them out the Elementor theme, it says on their website, I'm gonna read this off here. Now these are, these are the ones that I'm reading off. They're the paid themes. So these are the best paid themes. And I wouldn't recommend you getting, I would not recommend you getting the same get get using a free thing. Unless, I mean, if you're starting out, that's fine. You can use a free theme you have to do what you have to do. So you know, no pressure whatsoever. But these are the pay themes.
The features on this Elementor theme, it says Google Cloud Platform CDN by CloudFlare, which is the content delivery network by Cloudflare. All Elementor Pro features WordPress pre installed premium support free SS l certificate, custom domain connection, ample storage and bandwidth. And I think this is like 99 bucks a month. And it has a bunch of content management system tools on Elementor. The Pro features on here are awesome. You got to take a look at them, you know with the widgets and the templates, and things such as that. It says there's 11 million plus websites built with this theme. So that's pretty significant. 5005 star reviews, I don't care about that.
But you might if you purchase this powerful website widgets is awesome. It's a real popular, very popular theme. It has, I guess the hosting card 20 gigabytes of storage for all of your content 100k monthly unique visitors. I guess that's like the what that particular what that particular product allows 100 gigabyte bandwidth for top site experience. The Elementor theme, it's the website builders pretty easy to use. And it's all on the WordPress platform. The support, checking the reviews are here to support seems seems amazing.
Talks about the 300 Plus designer made assets, the flexible forms, the animations, the real time editing, pop ups, all of that stuff to maximize your sales. That's the Elementor Cloud website. Actually that was the Elementor is paid but they do have a free version also. So you can check that out. You need to take a look at it on on our website. scroll all the way down it gives you the option to Cloud website and a plug and click the plug in section is going to give you give you all the different prices and everything gives you a better view of actually of what the product is. But Elementor is a pretty popular WordPress theme.
Now this one is a very popular theme, elegant, elegant themes, the most popular WordPress theme in the world and the ultimate visual page builder so it's a visual page builder. Also it uses one of the one of the top themes that it has is called Divi. Divi is a whole whole different beasts. Divi has a whole bunch of features 200 elements 2000 layouts, no code design theme builder. If you are using E commerce, you can use the Divi Divi theme within Elegant Themes, work workflow marketing developers were excited to see web website examples integrations, all that for WordPress for Cloud Storage.
Divi marketplace has a bunch of different modules and themes and they offer hosting also so basically what elegant they offer you the Divi theme and Page Builder, the Divi page builder plug in, extra magazine thing, the best thing for bloggers and online publications, Bloom email opt ins the ultimate email opt in plugin for WordPress and a monarch social sharing so just read all that under their tab that's called all products. We'll look at their pricing for elegant thing is $89 a year. That's not bad actually. And that's for says hundreds of website packs product updates on limited website use. That's not bad.
Let me see what else they have. Actually this Divi, actually I purchased this few years back says with the Divi, Divi, just like everything else, drag and drop building, true visual editor, what else it says here, there's a lot of visual effects on this and are trying to give you a good a good user experience of how this elegant theme works. The responsive edit and save and manage your designs, global elements and styles. All that stuff. It doesn't take you some of the stuff may go over some people Hey, isn't. It's not that hard. Once you learn how to how to install this stuff, you're not going to be you know, if you're if you're not a person, like it's all a design stuff scare you don't let it scare you a lot it is this drag and drop stuff. It's not hard whatsoever. It really isn't. It just takes some if you if you're a person where you don't have Excuse me, where you don't have a team.
And it's just you and you have no choice, you know, but to, you know, to design your blog yourself, just go ahead and do it. It's not going to you're not going to hurt anything you can always you always have Google, I always tell people that you always have Google where you can look up something and you always have YouTube where you can look up videos, and I'm sure they are plenty videos on Elegant Themes and the theme or the platform Divi within the Elegant Themes. I'm sure there's plenty of these to show you how to install these things. But it says it has 200 Plus website elements has a module for everything has called Action sliders, blogs, testimonial forms, all that stuff. It has everything. And then what's cool about it is I'm looking at some of the themes for all the different spaces. I'm looking at spaces such as, you know, different niches rather, businesses, eCommerce technology events, beauty services, health, so on and so forth. And these themes look pretty darn good. They're easy to pretty easy to install, no question about it. So that's elegant things.
The thought of having a blog is so important, especially when you're new but just like a lot of new bloggers you get stuck in a lot of different places because you're getting all this information from all these different places, all these different bloggers or whatnot. But what we did was we put together a free mini course we call it the five day blogging mini retreat is what we call it and you can get that at niche blogging. tips.com anywhere on the website, niche blogging tips.com Sign up for a five day blogging mini retreat. It's a free mini course a free five day blogging mini retreat. Check it out at niche blogging tips dot Tom.
Okay, the next one I want to talk about is Astra. And here's what they say on their site. The most popular theme of all time, I guess all of these things are the most popular than think they're the best. But these are the top ones. Definitely the top three that I've that I've given you. Elementor Divi and Astra fastest, lightweight and highly customizable, WordPress theme and these things look pretty good also, and it says, over a million and a half websites trust Astra sites such as Google, Stanford University, says our pre built websites reduce website design time by using pixel perfect, ready to use website demos from our library of started templates.
These look good, they really look good, customize what our code that's going to be most, most of these you're not going to have to use any code. So that's always easy. And that's the ease of WordPress. Aster gives you the ability to turn off the page title and sidebar and that's a feature of pretty much all the different page builders. Superfast performance says customize everything easily. And I'm just looking at the interface. It's looked very seamlessly heezy Gutenberg, you know, I actually need to do a episode on Gutenberg blocks on parallel performance.
Astra it looks pretty easy. Let me look at some of the some of the other things that the starter templates on here says 230 Plus ready to import to websites and you can use this with Elementor. Also, the Pro feature Pro feature all this stuff is pretty easy dragon pretty typical drag and drop site builders. Me see how much is it to purchase the Astra theme $47 Astra pro 47 then they have this central bundle and the growth bundle also and then you can think about Astra you can buy a lifetime. So you can make one payment also instead of binding annually. So that was the annual price starting at $47. And you can buy the life lifetime looks like the lifetime is like $227. So it's not bad. Not bad at all. So that's Astra.
The next one is the next theme. And I call this a theme just like a lot of these other ones, they're really like page builders. Most of them they have themes you can purchase within them. And this is the one we use for niche blogging tips. Optimized Press I love the Optimized Press because there's so much you can you can do on it and the ease of it just like with the other ones also the ease of building knees or the ease rather of using these are are so I mean just just leaves your headache free Optimized Press is a complete WordPress to suite that helps you create pages and funnels that grow your list and make more sales.
So this is the one that the one that we use, and I was just reading some stuff off the sides no need for expensive SAS tools are multiple plugin includes everything you need to sell your products and services online, opt in and landing pages sales and offer pages checkout pages upsells and down sales, lead and sales funnel stat and split testing it says you can generate leads and prospects who are ready, who are ready and willing to buy from you. They go on and on and on and on and on.
I'm not gonna go through through all these but the ease of these like the themes, the template themes that they have for Optimized Press. They're so easy to use. They're so they're easy to install, easy to once you once you upload, I guess the Optimized Press plug in after you purchase it or what have you. It just takes you step by step. It's it's really like self explanatory. A lot of this, a lot of these page builders and different things. It's not hard at all to get your blog up and going or to get a website up and going whatsoever. And it has there's so many other different things that you can integrate in it like an email marketing service, such as like AWeber ConvertKit, get response, you know, things such as that, you know, in many, many, many, many, many more.
The optimized sweet plan is 200 bucks a year and that's you can actually have 20 sites. So you can use up to 20 different sites, which is pretty cool. It's 200 bucks a year. It's for it's for bloggers. It's designed for bloggers, business owners market There's whatever type of creator influencer, that you may be. Um, if you want to have more control over your, over your your marketing sites and funnel, this is a great tool definitely to have with the different landing pages and all the other things that Optimize Press offers the cool thing about not just Optimized Press, but the other four that I that I spoke about.
All of them are WordPress base. That's what you want. That's what you need. Once you install WordPress, all of this stuff is easy, easy to set up, you know, after you purchase, or if you purchase one of these and uploading it and all of that stuff. And remember what I said, you always have Google and you always have YouTube. But then on a lot of these different sites like Optimized Press, they made a whole bunch of videos show you how to do this stuff to show you how to you know to use their product.
Most tools, blogging tools that that you get will have that. And these things haven't as well. And if not, if you want to see how somebody else did some you always have Google and you always have YouTube at your fingertips. The last two I'm going to talk about are these are kind of smaller, I guess smaller companies or whatnot, but up themes. It's a company called up themes. They have a bunch of different themes and updates. All their themes include one year of support and automatic theme updates. So they're not they don't have the the amount that these others have, but they might have some that you like and some that catch your eye.
The other one is called D why DIY I'm sorry DIY themes, as DIY thinks their claim to fame is the world's fastest WordPress theme and the only one designed for the way internet behavior has changed in the age of social media. So they're focusing on things such as the typography or the content, the way the content presentation looks. Also extreme speed, backup, restore import and export desired functionality. You can integrate anything using design customization options, different structured HTML data for SEO, it just works with with multiple different page builders.
So your theme is the most important decision you'll make is what they say for your WordPress property. But if you have any other themes that you like, what type of things that you're using, what are the some of the themes that you just absolutely love, leave that information in our private Facebook group and it's nichebloggingtips.com/groups also the show notes of this episode is going to be a niche blogging tips.com forward slash episode 28 That's nichebloggingtips.com/episode 28.
So hopefully you you have a cool theme something that you love something that you enjoy you know if you have a blog up and running if you don't have a blog up and running just make sure you check out the show notes to this episode and hit those links and you know see which one of these you like see which one you know maybe if you're putting your if you're at the planning stage of your blog, and you're planning you can check out any of these at your leisure. So hey, thanks for listening to this episode. And of course we will see you I knew we're here us in the next episode. Thank you.
Thanks for listening to the Niche Blogging Tips Podcast at www.nichebloggingtips.com.
Transcribed by https://otter.ai