Top 10 Web Hosting Companies For Content Creators [Episode 30]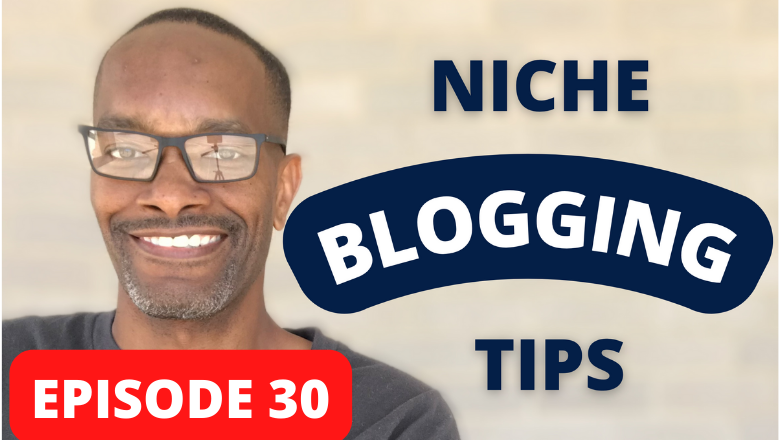 We've put together a list of the top 10 web hosting companies for content creators and bloggers in Episode 30. There are a lot of web hosting companies out there, so it can be tough to choose the right one. The internet is a very big place with over three billion users, so it's no surprise that there are a lot of websites out there. In fact, there are over 1.94 billion websites currently active. So, how do you make sure that your website stands out from the rest? One way is to choose a good web hosting company. A web hosting company is responsible for storing your website's files and making sure that your website is accessible to visitors.

Resources Mentioned In Episode 30
Other Resources To Help Bloggers 
Leave A Rating And Review On Apple Podcasts!
Episode 19   Episode 20   Episode 21  Episode 22  Episode 23 
Episode 24   Episode 25   Episode 26  Episode 27  Episode 28
In episode number 30 of the Niche Blogging Tips Podcast, we're going to talk about the Top 10 Web Hosting Companies For Content Creators. Stay tuned.
Welcome to the Niche Blogging Tips Podcast where we help you start and grow a successful blog. And now your host, Andre Vaughn.
We put together a resource page for a lot of the things that we don't talk about in our episodes, make sure you check that out. It has things such as ebooks, audio books, which are for sale. Also, it has things with different affiliate links, that helps us pay the bill. So make sure you check this out, it's at nichebloggingtips.com/resources, that's nichebloggingtips.com/resources.
Web hosting is something that you need, if you are a blogger, if you're using a self hosted site. So that's wordpress.org is you're going to be using the tools from wordpress.org. But what you need to do, the first thing you need to do is you need to get you a domain name, and a hosting account. And you can get you can go to any hosting company pretty much and get a get a domain name, if you choose to do it that way. And I would prefer to do it that way. Because it's gonna be a lot easier. But we're gonna talk about the top 10. And these are all, you know, we're all speaking, we're speaking from a perspective of self hosted companies. So not other companies like blogger.com, medium, LinkedIn, medium, places like that we're not talking about that we're just talking about, you go get your domain name, your WW dot, whatever, you know, your purchase your hosting, which is where your content lays, your content will lay on the servers at those hosting sites. So that's why we always talk about self hosted WordPress. So we're gonna reel through these 10 Real quick, we're going to talk about gonna kind of give you some not necessarily Well, pros and cons, and all of that give you a little information on them, and features and all of that. All of those different things, the top 10 web hosting companies
Number one on my list, and it's just my list number one on my list is Kinsta. Kinsta, was founded in 2013. And they say with a desire to change the status quo, and talk about how they set out to create the best WordPress hosting platform in the world. That's their promise. They're obsessed with performance. They serve 1000s of clients from 130 countries around the globe through their 28 data center. So they're a pretty big deal can stay as diverse. They say their team is remote first with some local hubs. And they just love the WordPress platform and say, just like you we are all members of the WordPress community users, developers enthusiast. That's why they built their business around the best CMS in the world content management system. They say they try to give back whenever they can support local communities, sponsoring word camps, and meetups and contributing to WordPress Core developments can stay as independent. They said I'm proud to be one of the fastest growing manage WordPress hosts in the industry. If you look on any review site, you'll see good reviews for their product, the pricing, the pricing of their product, it all depends on where you are in you and your journey. And what do you want to pay you you can Kinsta is not the cheapest, it appears to be one of the definitely one of the best. I'm gonna go through some price and they have about maybe about 14 different price levels, I want to talk about just three of them. And that's the starter plan which is $35 The Pro Plan $70 to business one plan 115. And I believe those are annual costs. I'm sorry, let me take that back. Not annual cost. Those are monthly costs, monthly costs, you get a lot with those you can you can find cheaper, seems that their quality is what people are after some of the highest rated features in the industry such as their security tools, their VPS hosting or database support, the lowest, some of their lowest rated features are things such as stores, storage limits and things of that nature. But like I say you can get you can get cheaper, but it's the quality that stands out the most with Kinsta
Number two on my list is SiteGround. SiteGround is an ultra fast WordPress hosting company 2.8 million domains on the SiteGround platform that's using people that are using SiteGround Built in best in class security features free email, SSL content delivery networks and backups 30 day money back guarantee. Now you want to see things like that 30 day money back guarantee, they claim to have your site run up to 500,000% Faster, I can attest to that. Because I use SiteGround on a couple of my niche sites, the speed is awesome. The integrated technology is all there, as well as seamless, seamless process of just doing pretty much anything you want. While you're building your site. I haven't had many, if any, that I can recall any issues whatsoever with SiteGround, while using SiteGround. That is, if you look around, one of the big things that people talk about is the cloud hosted on SiteGround, how seamless it is. And of course, the uptime is almost 100%. It supports over 500 different applications, which is awesome. So the performance is great, the load time is great, also great customer support, free WordPress migration. So if you're on a different if you're using a different hosting company, and you move your site over to SiteGround, they'll do all that for free for you. Also, the SSL certificates are free. And the content delivery network has plenty of beginner to advanced features on there as well. So it has an AI bot preventative tool that tries to snuff out new attacks before they hit. So they're they're doing our thing over there and SiteGround and by the way, we're gonna we're gonna put a we'll link all of these up in the in our show notes. So you can check out any one of them highly recommend pretty much everything on this list. But that was SiteGround.
The third one that we're going to talk about is none other than good ol blue hosts. thing I like about Blue hosts is they're always pushing the discount, you know, discounted hosting, where they're given great deals on the services, this is a great, great product, there are a lot of people that's pushing, not just pushing like affiliate stuff, pushing Bluehost. But there are a lot of people that using Bluehost. And the quality of the site is amazing. And you can get a Bluehost for almost like, right under $3 a month. And that's pretty cool. I say, let the experts build you the site of your dreams. You can actually call them I guess they can build they'll build you your site. Every great website needs a great name so you can get your domain from Bluehost. Everything your website needs from startup to success. It started fast built for results, peace of mind, it's really easy to use. The shared hosting, they have a website builder, online store product, they're definitely on the web. The I'm sorry, the definitely on the WordPress platform like all of these WordPress that that's all we teach. That's all we speak about. That's all we use is WordPress. How so Bluehost talk about how easy using a webs Website Builder how easy it is to make, how easy it is to design your website that is powerful plugins just like any wordpress site, just the ease of use in their platform is why a lot of people use blue house says, with our marketing tools, you can grow your customers and follows with the first fist pumps. They have SEO tools. Google My Business tools for all the people that may have local businesses. Google ad services they got got pretty much everything you need over a Bluehost. So that's Bluehost.
Number four is Cloudways. Cloudways supercharge your websites with managed hosting trusted by 75,000 plus businesses cloudways. Just like you You heard the name is pretty much talking about Cloud Hosting, which is awesome anytime you can get cloud hosting. That is great. That's pretty much your website built in the cloud, which is always awesome. If you know anything about websites, the best managed cloud hosting for WordPress that guarantee success is their claim to fame. Their speed and performance of security, their support all of that good stuff. And they have a bunch of other features The pricing you can use, the thing about cloud weighs as they use different platforms for Cloud Storage, such as Google Cloud, Amazon, AWS and a couple other companies that they store their servers on. So Cloudways.
Number five on the list is Hostinger. That's H O S T I N G E R. That's another popular WordPress platform, web hosting company scope for content creators 299 $2.99 a month. It's pretty cheap, what their features are. Their VPS hosting their cyber cyberpanel hosting in their check this out, Minecraft server hosting. They also have, you know, regular web hosting for small to medium businesses, Cloud Hosting, hosting for agencies optimized solutions for WordPress hosting, they had different couple of different things for emails, email hosting, and of course, a domain look like they're a full service web hosting company. That's number five. That's host stinger.
And this next one is a very, very popular one. It's one that I use myself, as well. I use multiple hosting companies. I've always used multiple hosting companies ever since I stopped building sites HostGator HostGator HostGator go where the pros hosts almost the same. Well, similar is as hostinger with being a full service, what I call a full service hosting company here and that's just hosting companies that do shared hosting that have website builders and focus on WordPress hosting, dedicated hosting VPS they actually have a reseller things where you can make make some money. Also, you can register domains, transfer domains. And all that stuff is a great web hosting company. Or there's something else I was going to tell you about it. I'm all there are unmetered bandwidth, it brings in all the traffic it says it says bring in all the traffic your little heart desires, we can handle it. So it's pretty cool. 99.9% uptime, one click installs, that's what I was gonna say. That's the one thing that I love about Hostgator. All of these pretty much have one click installs, but the interface on Hostgator is is easy. It's very easy to use, I think they give free ssl certificates. Also on your websites. That's pretty cool. 24/7 365 support. That's the that's the cool thing with all of these hosting companies that that I'm talking about today. The support so if you ever have any problems, the support of pretty much all these are pretty good, especially the really like the first seven that I talk about today that I've that I'm personally using or I've used in the past. And like I say with their support, they'll answer any of your questions, they'll help you out with just about anything.
Number seven on my list is A2Hosting. They talk a lot about the speed of your website, on their hosting servers 299 A month startup shared. They also have VPS dedicated servers, another full hosting company that knows what they're doing. These people they have a lot of different company. They have a lot of different awards that they've won in the past and not just they don't just use a host WordPress sites. They help host some of the different platforms like Drupal, Drupal, Joomla Magento WooCommerce, which e commerce they have a lot of warts, they notice their stuff. Like I said they have shared hosting and VPs email hosting cPanel turbo Holston all kinds of different plans. WordPress hosting managed WordPress hosting, also hosted by service so they have business hosting. They have separate e commerce hosting agency host and blog hosting LMS host and nonprofit host and personal website hosting all sorts of different products and services that they offer overwrite A2Hosting.
Number eight on my list is one of the top web hosting companies for content creators is none other than NameCheap. So another one I'm very very familiar with NameCheap is awesome. I can't say enough about NameCheap. And the one thing that stands out with me ain't cheap, it pretty much rivals all the rest that I gave you. The one thing that stands out the most with NameCheap is support support they have is great. If you ever have any problems whatsoever, just put in a support ticket, and they will take care of you. But they pretty much have, you know, their full service just like all of all the other ones that I that I spoke about the pricing on things such as their shared hosting is pretty cheap about this $2.18 a month. And that's their stellar package the stellar plus $2.98 cent per month on not just a shared hosting but a lot of these different ones. They're they're very, very reasonable. Their VPS hosting or dedicated servers reseller hosting WordPress hosting, all of that stuff is going to be some of the it's going to be some of the not just the best prices but you're going to get some of the best service out of any of these hosting companies with NameCheap.
Number nine on the list is WP Engine. WP Engine is a man I remember almost when WP Engine started. But WP Engine, they have a lot of different products also a lot of different helpful products with things such as their their foundation package, their premier package, their foundation packages, the WordPress hosting for businesses Premier is their enterprise WordPress platform, then they they have an E commerce package which they use WooCommerce hosting, and so on and so forth. They have a bunch of resources for agencies and enterprises. And as far as their pricing goes, the pricing $23 a month for their Managed WordPress ecommerce solutions for their WooCommerce 56 a month. And they have a couple of different price points, advanced solutions 600 A month as agency and all that stuff. If your company is big, and you're getting like massive traffic and things such as that they offer actually. But what I want you guys to do also, is to make sure you look at any of these hosting companies they have that have comparison features where they compare all of the features, and it tells you pretty much they go in to a lot of depth. I'm not gonna do that in this episode, but they go into a lot of depth. And WP Engine does a great job at that. As far as their features, it'll kind of break down what they offer. And you know, if you're looking for some of those different things, or if you have questions, they always have the little dot dilla II thing by these different roles where it has, for instance, one of these a one click stage, and then you just put your mouse is what I'm trying to say you hover your mouse over and it'll tell you exactly what they're talking about what they mean. And it gives you gives you just real detail. So make sure you if you find those on any of the sites, make sure you look at any of those comparison charts.
The Tenth Top Hosting web hosting company for content creators I want to talk about is none other than Domain.com. Domain.com it's going to be one of those similar, similar to the other ones they don't I don't think they have quite as much. I would say they're similar to some of the others mentioned, but they don't have quite as much in terms of web hosting plans. They have their fair share of them, but they do a good job especially on like their website with with the comparisons and you know, FAQs, the resources and the resources and things such as the you know, the different features that they talk about, like their uptime, and no limits to get unlimited storage and scalability, scalability, scalable, I'm sorry, bandwidth, very easy to use $3.75 per month, starting all the way up to $13.75 per month on our altra they also have an in between package that looks $6.75 but they do some of the to some of the same things but they're not as I don't think they have their servers are as heavy as some of the previous web hosting companies but by all indications they're a pretty good company so domain.com So this is just my top 10 web hosting companies just kind of mixed in with some some of the popular went well the majority of more of the quote unquote popular ones but like I said previously I've used are am using seven of those. I'm Using all seven at the moment, but I'm using a few of them, but I've used at least seven on that list.
What web hosting company are you using? How are you using any of those? Let me know in a private Facebook group at this blog and tips.com forward slash group also. Also, the shownotes will have show notes with links to all 10 of these at nichebloggingtips.com/Episode30. That's NicheBloggingTips.com/Episode30, you're not going to go anywhere in the blogging not just the blogging space, but you're not going to do anything. Without a website you can without a website. But if you're listening to this, I'm assuming you have one or you're interested in one. So you definitely need web hosting, you definitely need hosting for your blog. Thanks for listening. And hey, we'll see you in the next episode of the Niche Blogging Tips Podcast. Enjoy.
The thought of having a blog is so important, especially when you're new but just like a lot of new bloggers, you get stuck in a lot of different places because you're getting all this information from all these different places, all these different bloggers or whatnot. But what we did was we put together a free mini course we call it the Five Day Blogging Mini Retreat is what we call it and you can get that at nichebloggingtips.com anywhere on the website, nichebloggingtips.com Sign up for Five Day Blogging Mini Retreats a free mini course a Free Five Day Blogging Mini Retreat, check it out at nichebloggingtips.com.
Thanks for listening to the Niche Blogging Tips Podcast at www.nichebloggingtips.com.
Transcribed by https://otter.ai